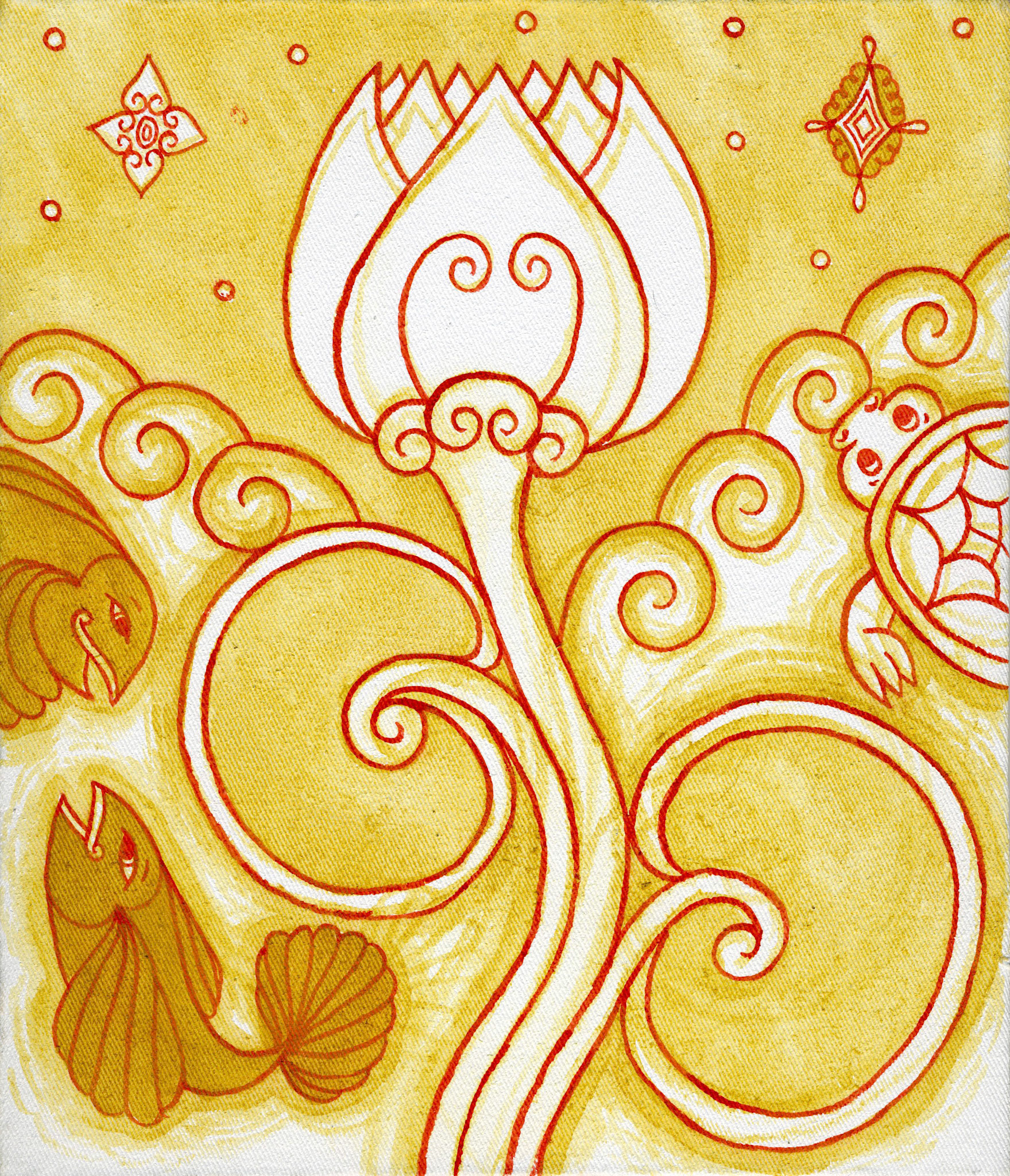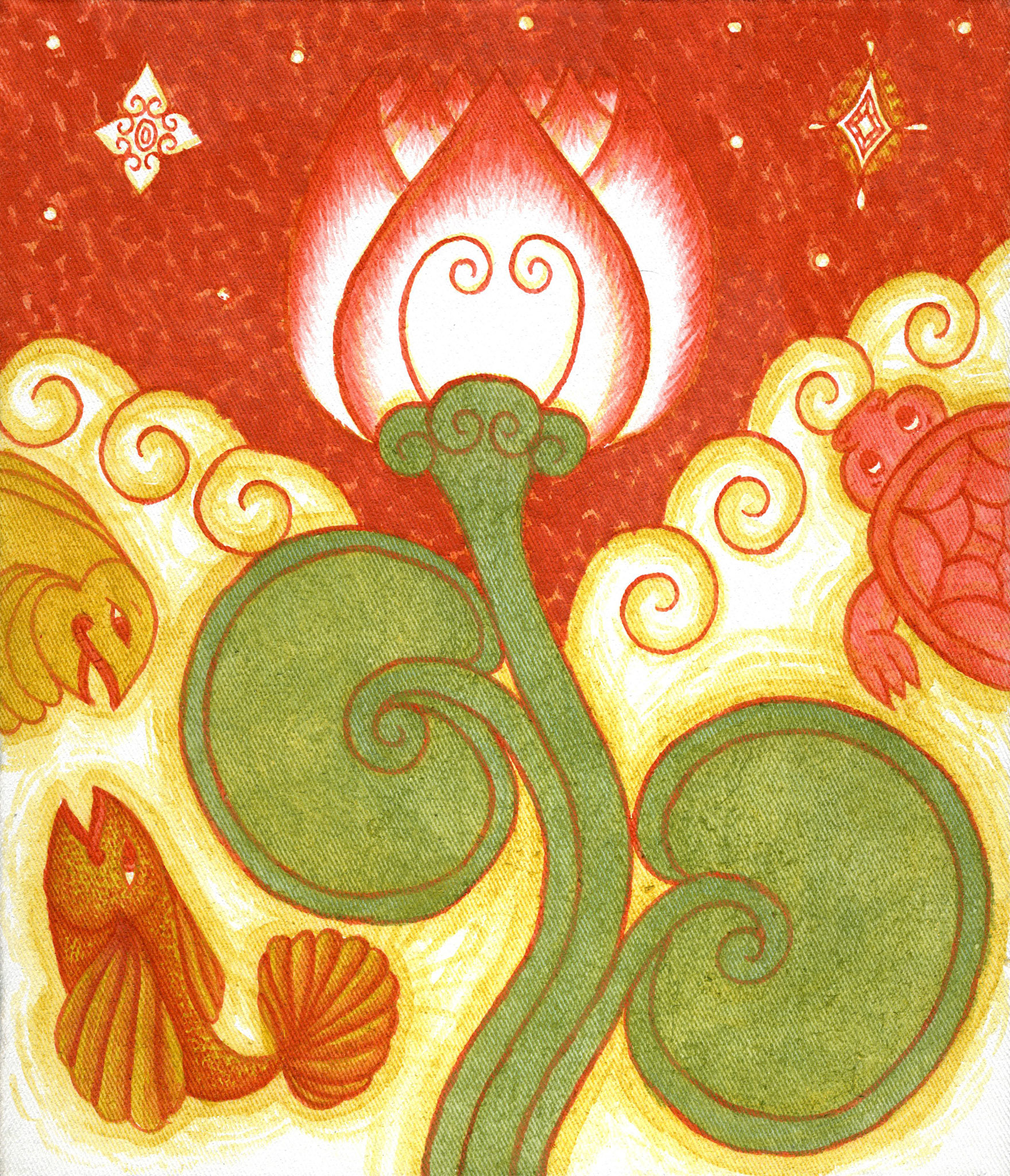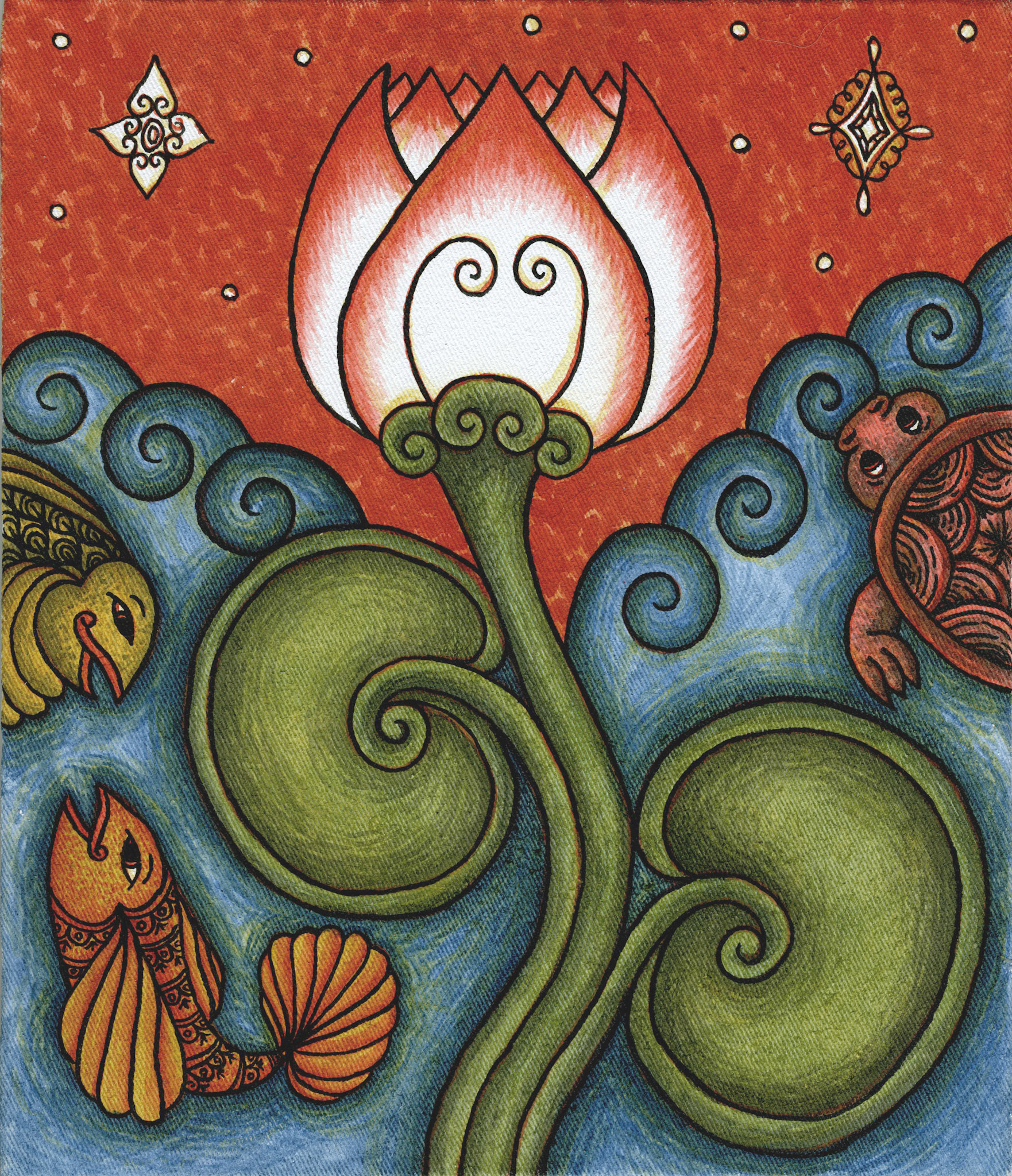 After graduating from college in 2004, I decided to go on an adventure somewhere very different from the Maryland suburbs of my childhood. I wanted to fully immerse myself in a culture through learning a traditional art as well as contribute to the community. I found this perfect combination at the Vijnana Kala Vedi (Center for Knowledge & Arts) School of Traditional Art in the village of Aranmula in Kerala, India. I taught English to children through the language of art, song, dance, and writing. In exchange, I trained in the traditional techniques of Kerala Mural Painting.
Since the 9th century, these highly-detailed and vibrant paintings have told epic tales of Hindu gods, goddesses, demons, and animals on the walls of temples and palaces in South India, particularly in the state of Kerala (hence the name, Kerala Mural Painting). Since paint tubes didn't exist, colors were made by grinding neem (hardened tree sap used to bind paint to the wall) with minerals and leaves using one's index finger against the inside of a hollowed-out coconut shell. Soot from lamps was used for the final black outline applied with a paintbrush made from river grasses attached to a bamboo stick. Instead of one or two coats of gesso applied to the surface before painting, 25-30 coats of crushed limestone and sand mixed with coconut milk appears under numerous layers of these natural pigments. Amazingly, these colorful paintings are composed of only five colors (see painting process above).
I learned the style of Kerala Mural Painting first by producing copies of famous Hindu images onto cardstock using a mixture of acrylic and watercolor applied by brush. After a few months of intense study, I began designing my own paintings on canvas and learned how to make natural paints in the traditional way, which I demonstrated at the South Indian Traditional Arts Festival (see image below). By the time I left after five months, Aranmula felt like home: full of laughter, love, creativity, music, and supportive people in my teachers, students, and fellow travelers that will always have a place in my heart.