All children's book illustrations are original designs by Susanna Fields-Kuehl.
The first set of illustrations were created in hand-dyed embroidery that have been digitally merged with watercolor and ink paintings.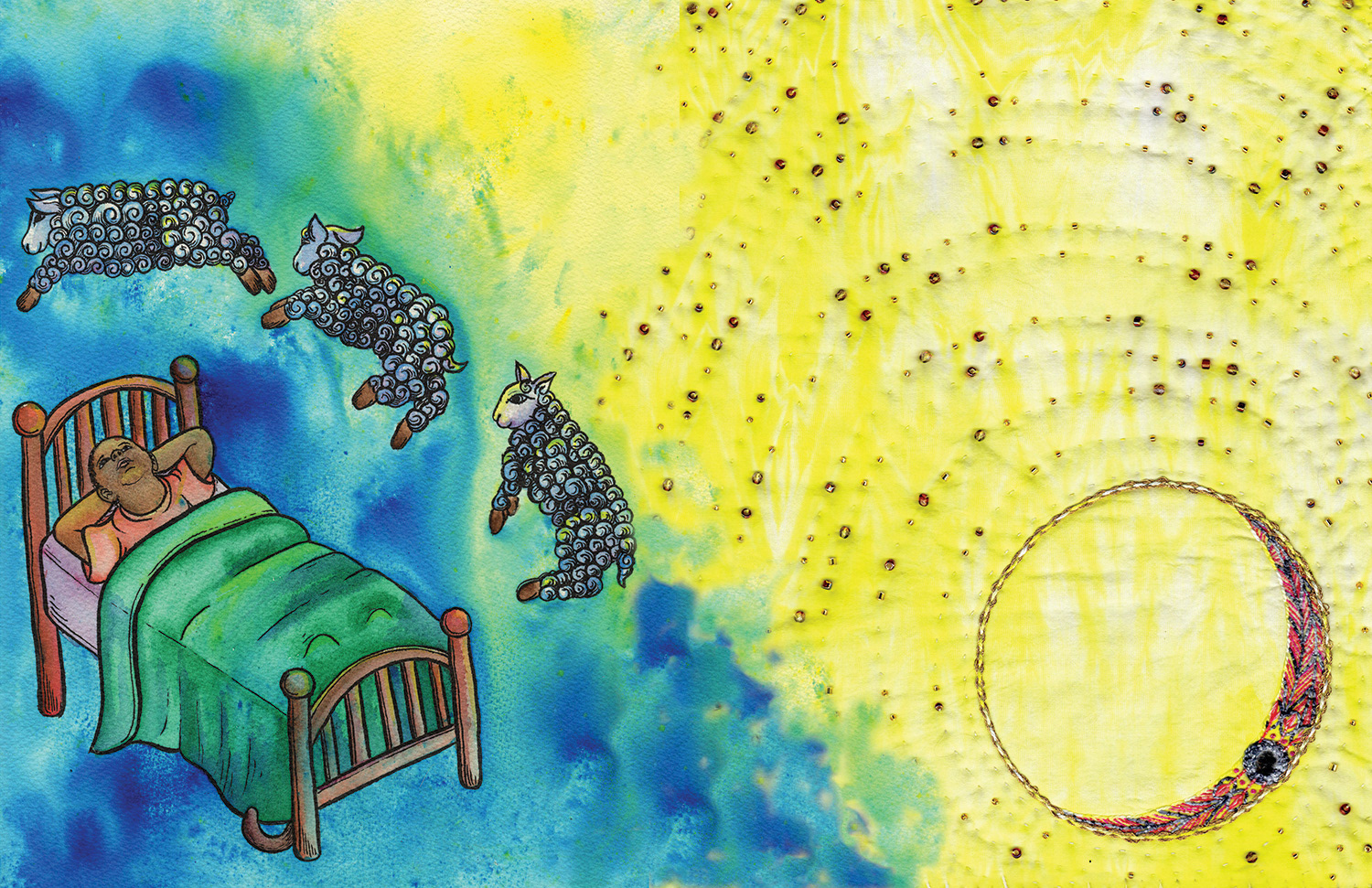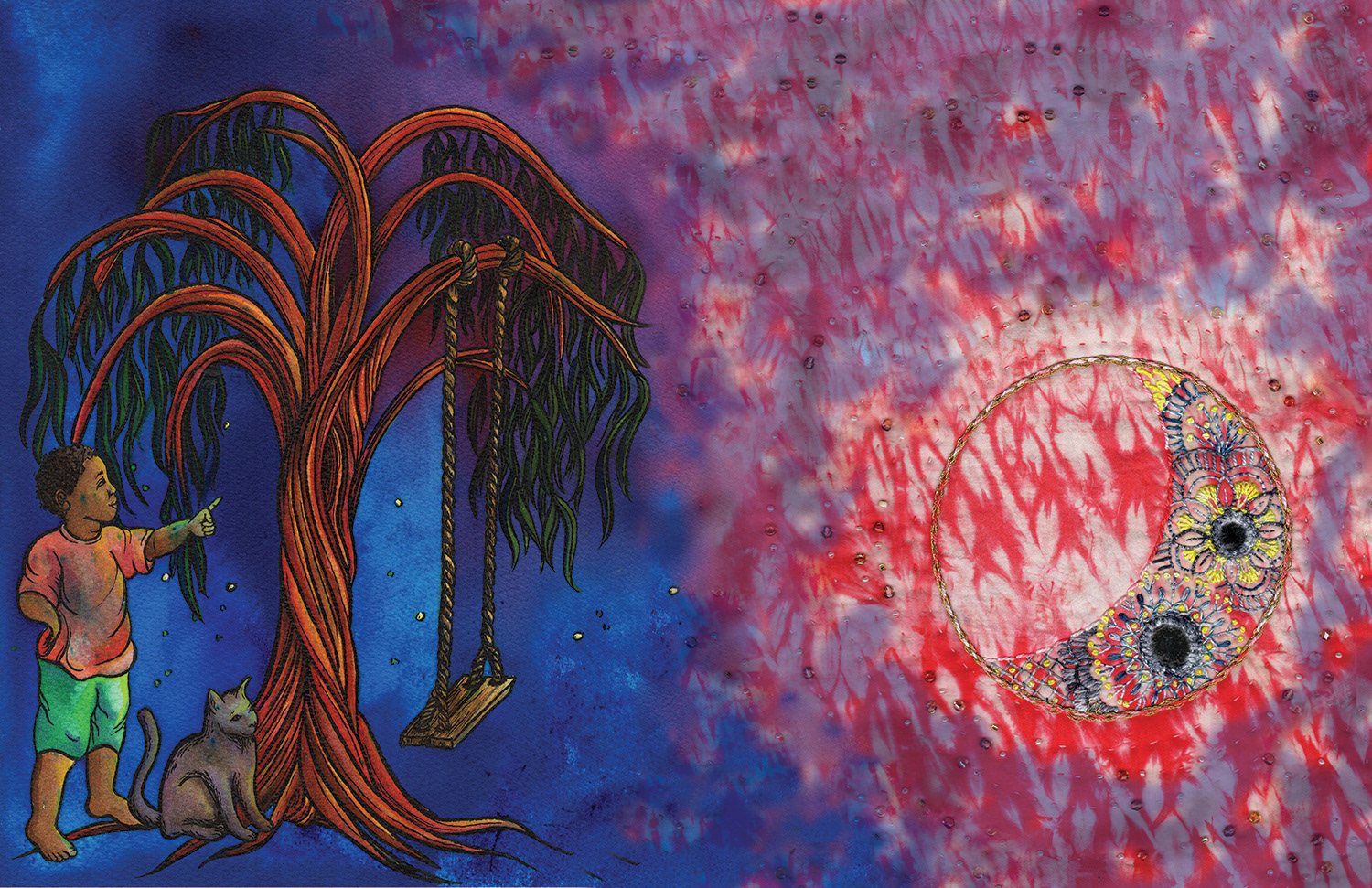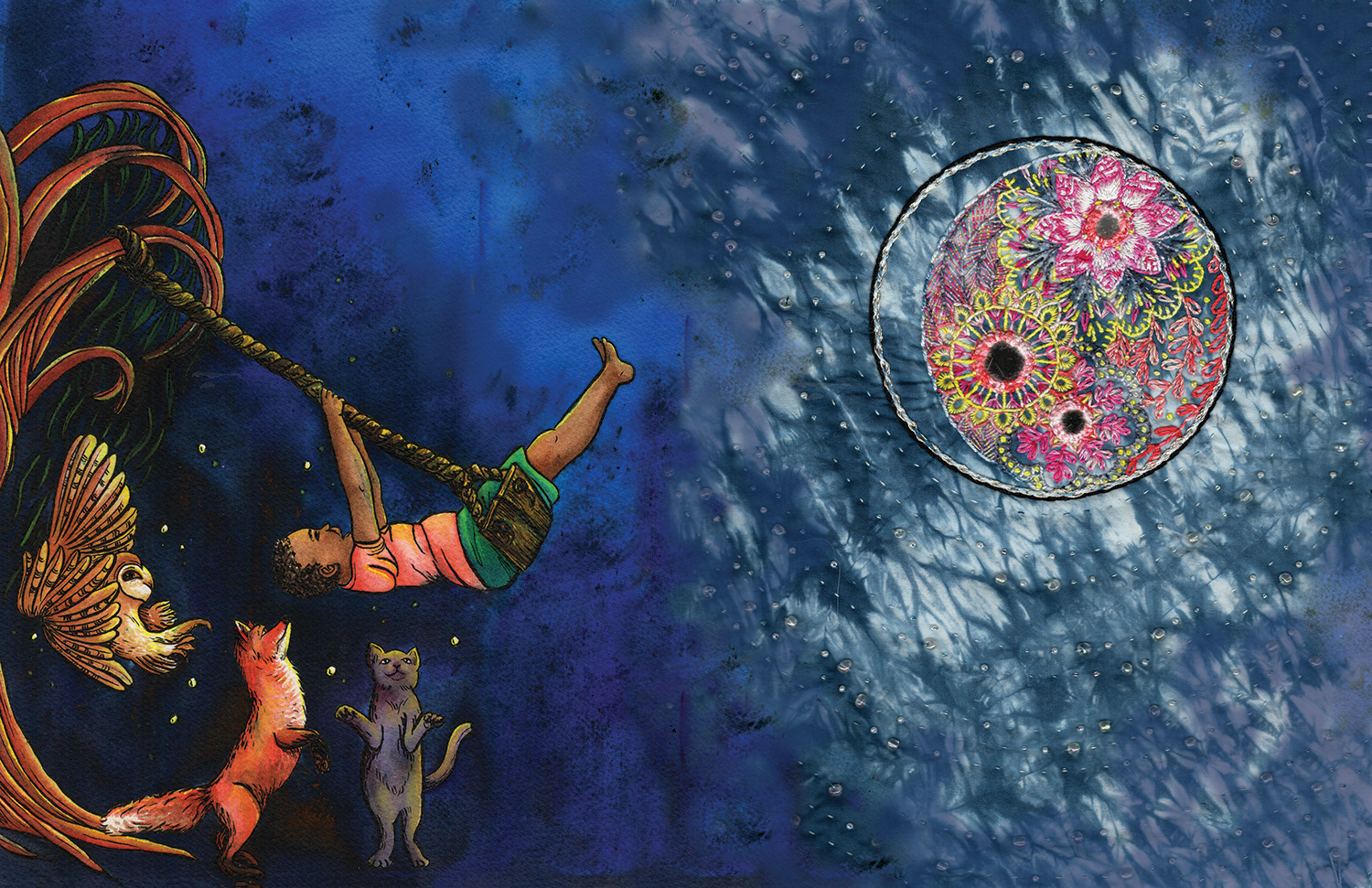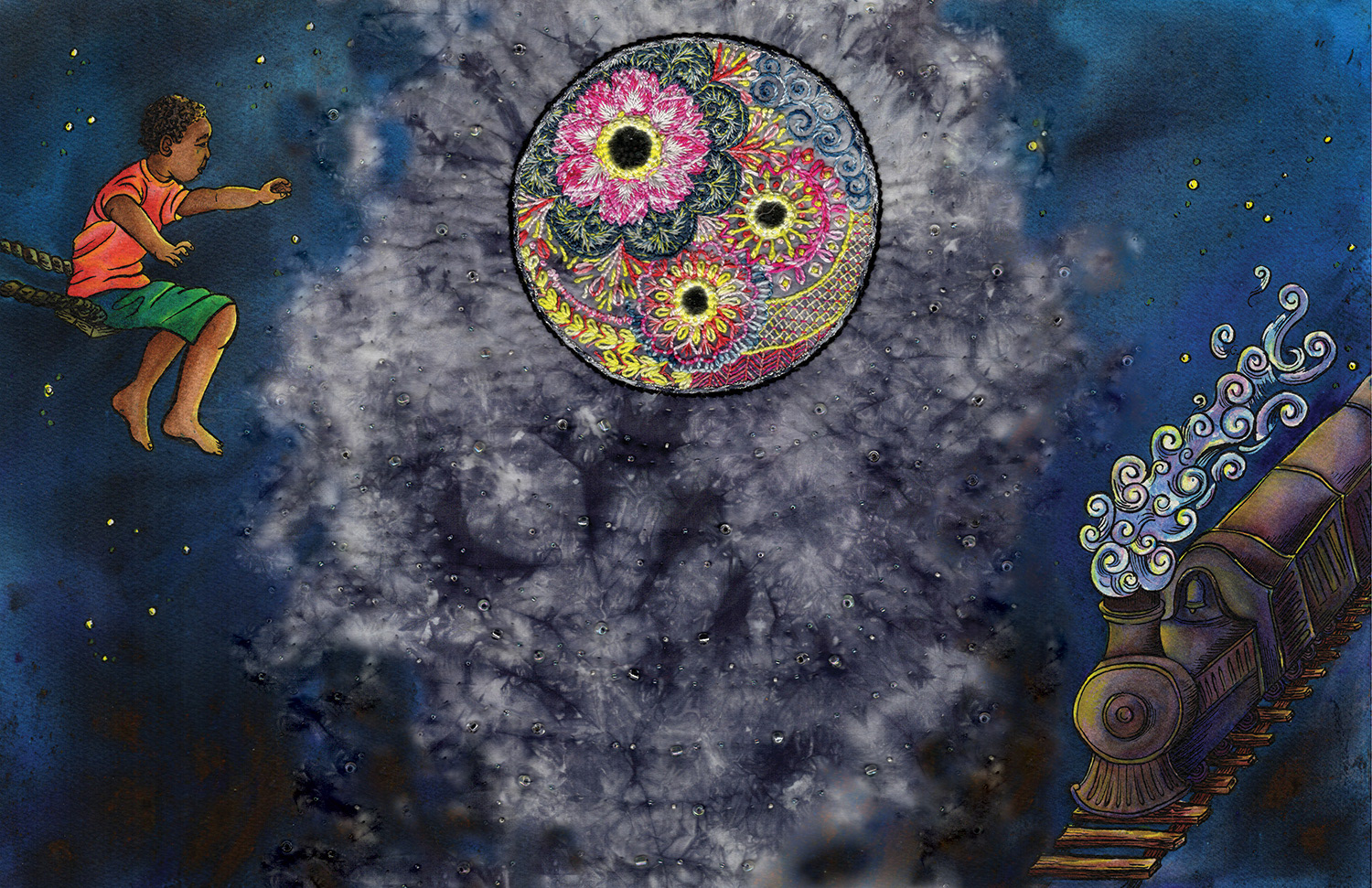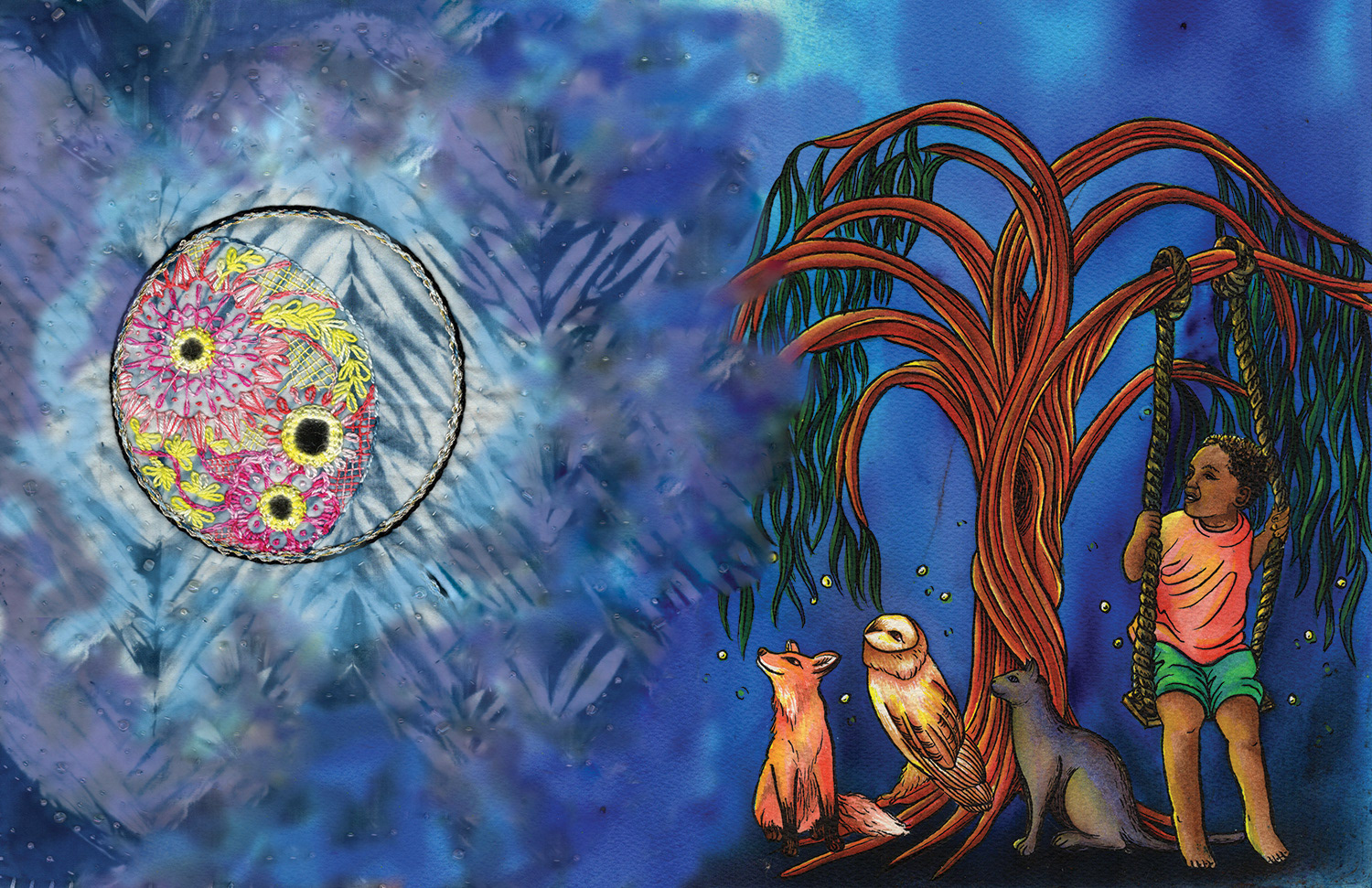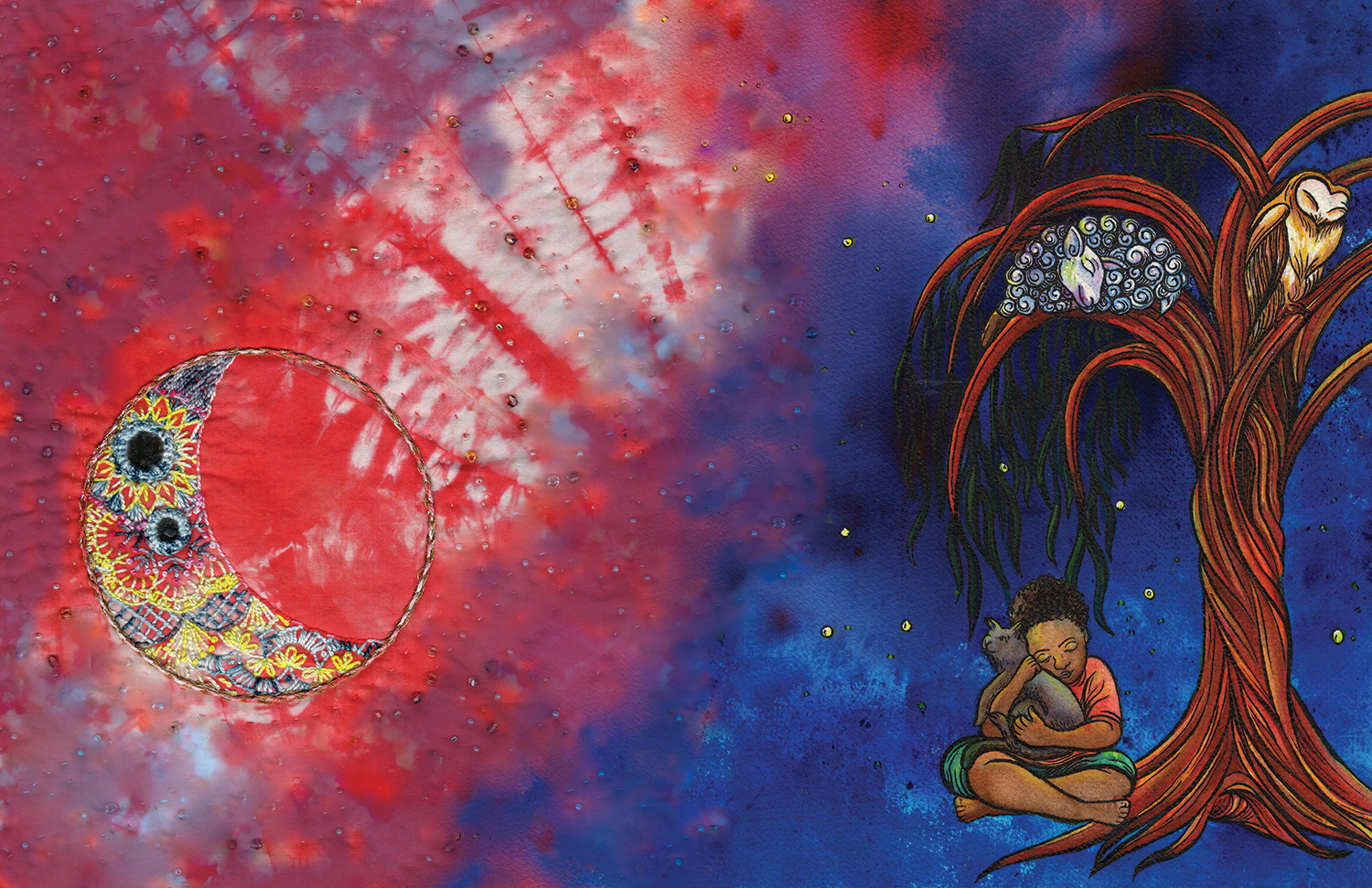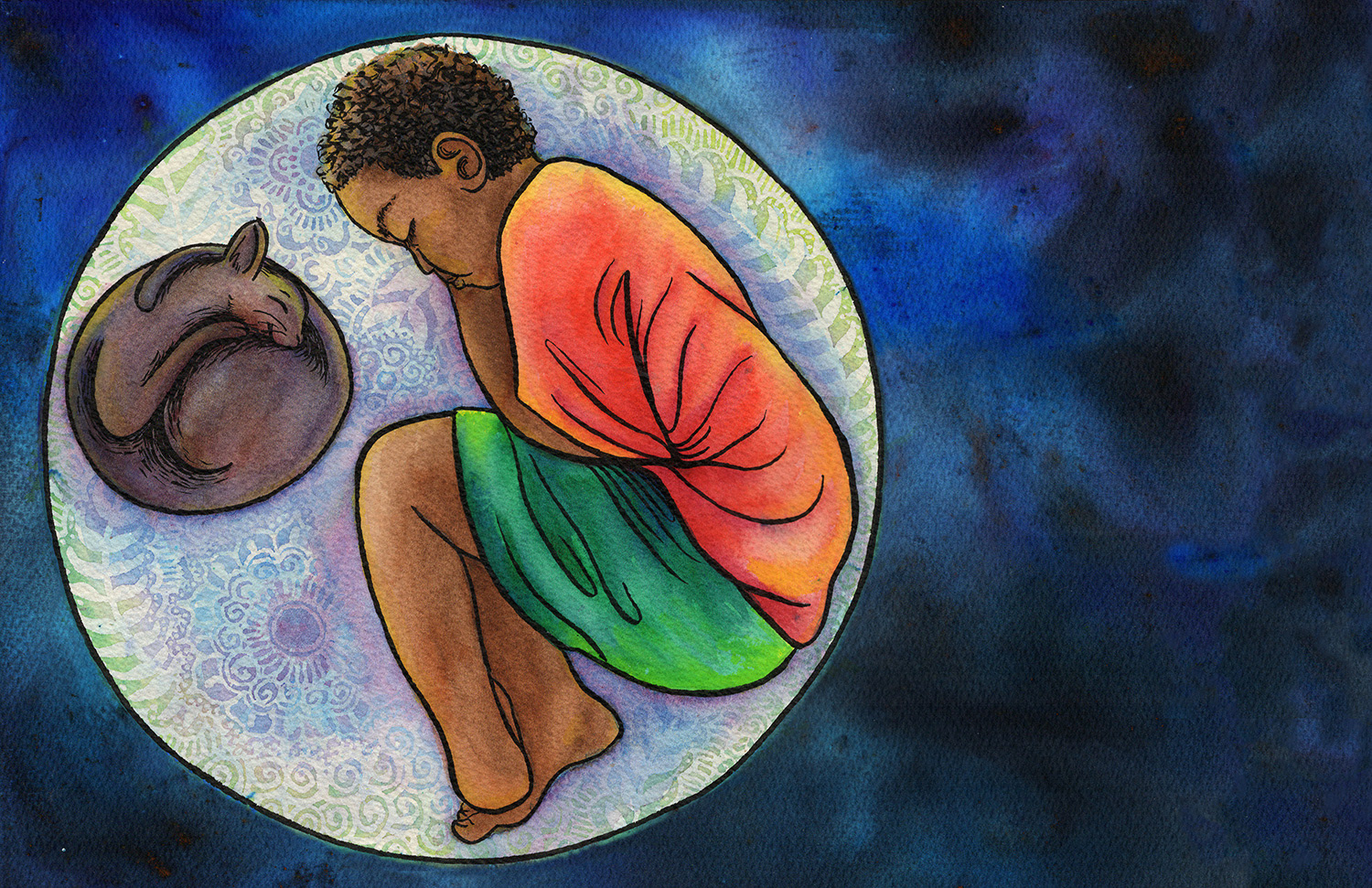 The illustrations below are based on the Kerala Mural Painting style from South India and are painted in acrylic, watercolor, and India ink.