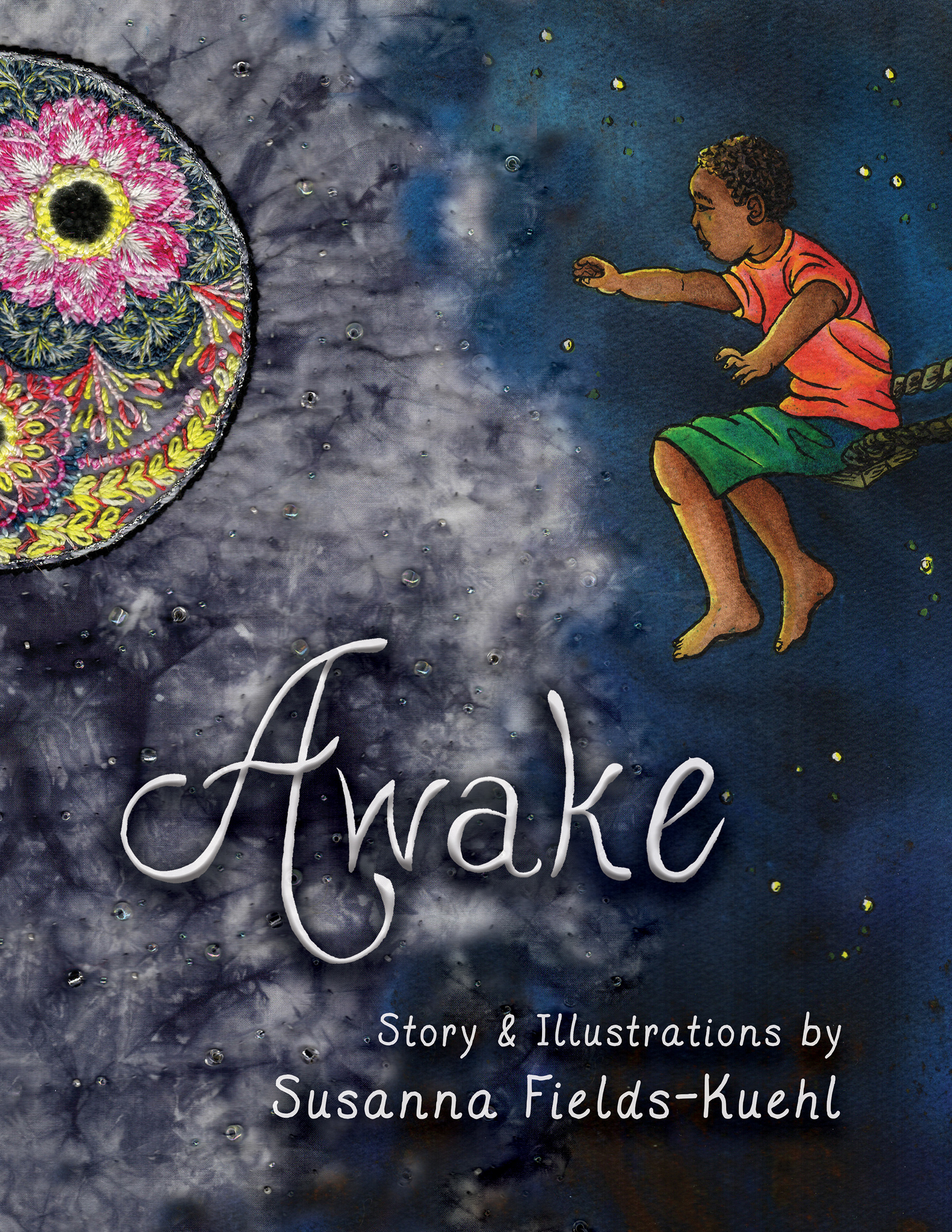 AWAKE
, written and illustrated by Susanna Fields-Kuehl, is told from the vantage point of a young boy on his quest to capture the moon when he is unable to sleep. Aided by three animal companions—cat, owl, and fox—he comes to realize that he is no longer alone. A perfect bedtime reading for children (and caregivers) struggling with insomnia and anxiety,
AWAKE
teaches a simple and effective breathing meditation to aid in achieving restful sleep.
AWAKE
also showcases the phases of the moon in a unique and beautifully illustrated blend of watercolor paintings and embroidered textiles.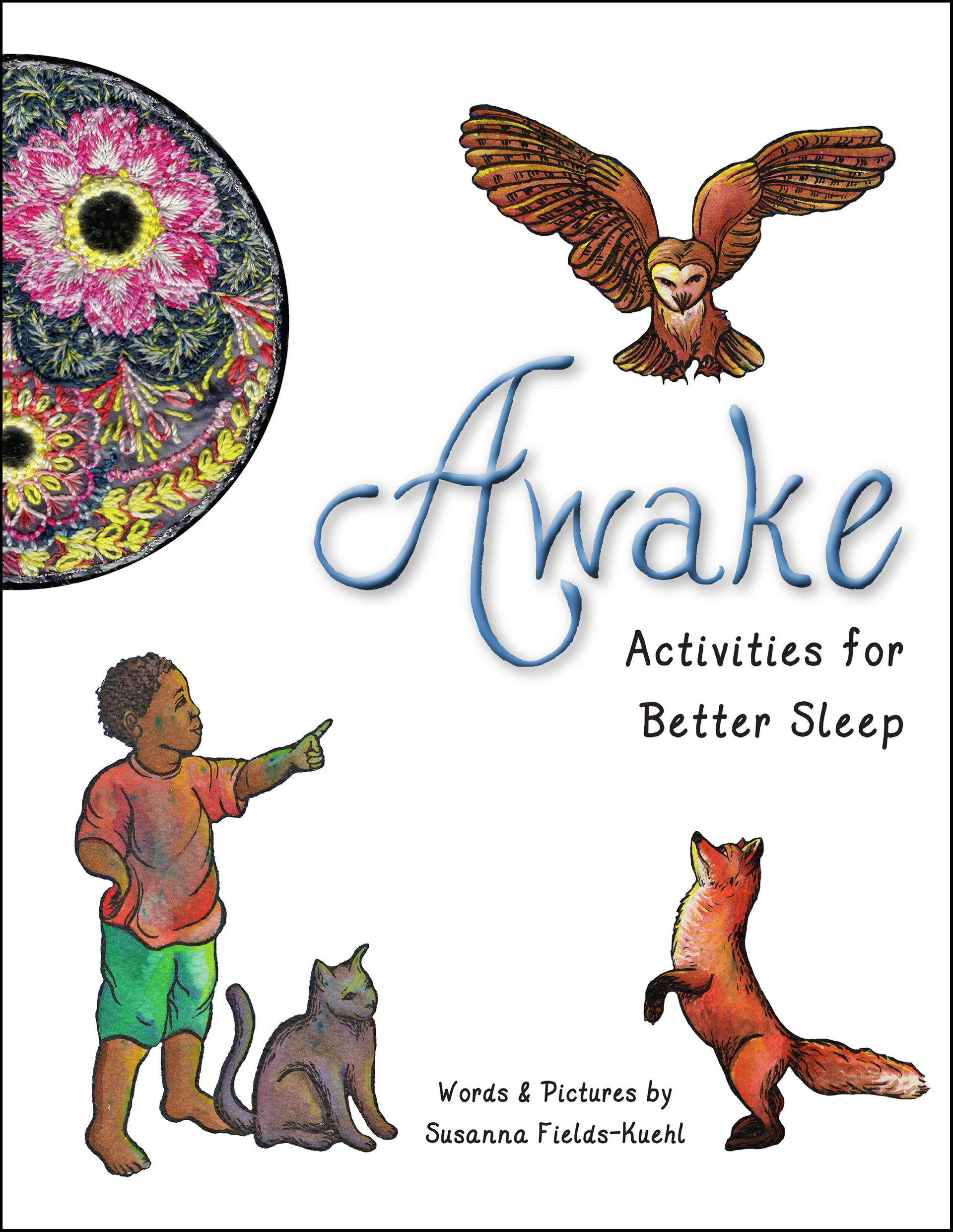 • Coloring pages exploring feelings
• Art, creative writing, and theater activities
• Tips for achieving better sleep
• Step-by-step breathing and meditation exercises, and
• Templates to make your own comfort animal

Coloring Books
Learn Kerala Mural Painting (a centuries-old tradition from South India) in my coloring books complete with full-color photographs and illustrated instructions. Or purchase prints and greeting cards featuring my original paintings! All available through my
Etsy shop
.